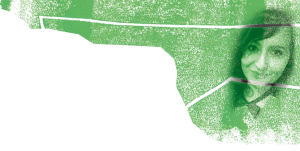 Ingibjörg Friðriksdóttir (b. 1989) (IS)
Ingibjörg Friðriksdóttir, born 1989 in Reykjavík, is a composer/multimedia artist, singer and improviser. She holds a BA in composition from the Icelandic Academy of the Arts and a diploma in vocal performance from the Reykjavik Academy of Singing and Vocal Arts.
During her undergraduate, Ingibj̦rg explored different notational practices focusing primarily on real-time animated notation. More recently, she has focused on creating her own soundscape through instrument building Рboth software and hardware Рas well as using digital and analog sound devices.
Her works have been performed at numerous events, including Reykjavík Culture Nights, Cycle Festival, PODIUM Festival and Dark Music Days and they have been favourably reviewed by the music critic at The Times. Ingibjörg is pursuing an MFA in electronic music and recording media at Mills College in the United States.
__________
PROGRAM NOTE:
Another term for experimental is underground. Underground is beneath the surface and not visible to the human eye, just like the earthquakes that took place in 2014, three days before the Bárðarbunga eruption. The earthquakes are converted into sound on an old upright piano which has been taken apart in order to create a new instrument that can present these underground movements in a novel way.