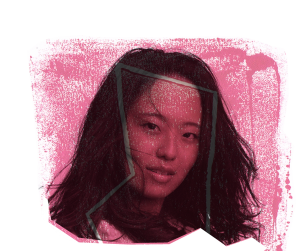 Aya Yoshida (b. 1992) (DK)
Born in Kobe, Japan in 1992, Aya began composing music at the age of 6 under the guidance of Yasuko Osato. She studied at Toho Gakuen School of Music in Japan with composition lecturer Kenya Masakado and Prof. Masaki Norikura (2010-2014). She has also studied composition theory and piano performance with Prof. Masaki Norikura (2010-2014) and taken electives in violoncello and vocals with lecturers Yoko Hasegawa (2010-2011) and Kei Yonashiro (2012). Since September 2014, she has been studying composition (Masters) with Niels Rosing-Schow and Jeppe Just Christensen at The Royal Danish Academy of Music in Copenhagen. Her works have been performed in Japan and Europe by a whole host of soloists, ensembles and orchestras, including performances by Curious Chamber Players in Viitasaari, Finland (2013), Arditti Quartet (2014) and Danish Radio Symphony orchestra in Copenhagen (2016).
In addition to this, she has worked with a number of singer songwriters on arrangements, compositions and recordings and has performed alongside them at concerts, events and live performances.
__________
PROGRAM NOTE:
Fashion is an important source of inspiration for me. Music and fashion have something in common: movement. In this piece, the dots increase, decrease and sometimes suddenly disappear. At times they are atomized and in other moments they construct a line. Moreover, each dot has life force like creatures, and the soundscape and the sonority surround in the music.
"Polka dot" is called "Mizu-tama(水玉)" in Japanese. 'Mizu(水)' means water and 'tama(玉)' means spherical object. Polka dots always remind me of raindrops. I started composing this piece on a rainy day.